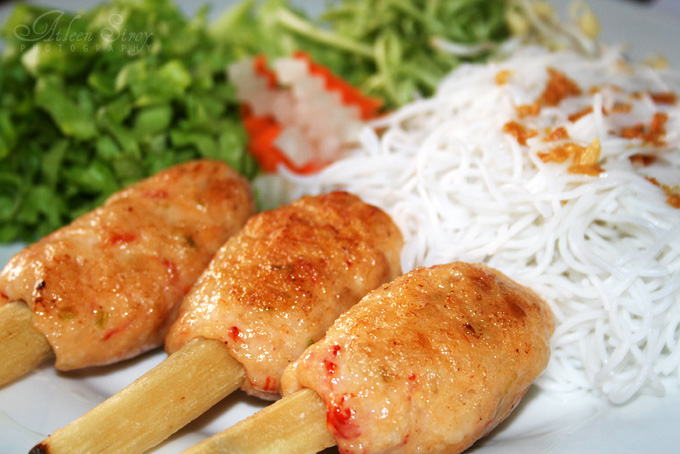 Chao Tom: Pounded Shrimps on sugarcane skewers with fresh veggies
.
On my birthday, my friends brought me to this lovely place in Tagaytay called
Bawai's
. The place was very charming. The decors were tastefully done. And the garden, utterly beautiful.
Bawai's serves authentic vietnamese food you'll absolutely love. So yummy, obviously cooked and sprinkled with lots of love.
When we arrived, the owners personally welcomed us and made sure we had everything we needed. Bawai's is definitely worth-visiting.
Goi Cuon: Fresh Vietnamese Rolls with Bawai's special peanut sauce
.

How to get there: Bawai is located at Brgy Bukal, Silang Cavite. To find your way there, please check out this map. You may also call or text Paul at 0920 9722924 for reservations, orders, and/or instructions on how to go there. You may email them, too, at bawais_tagaytay@yahoo.com

Things to do: Eat! Have wonderful conversations with friends and family. Eat! Take lots of pictures. Eat! Enjoy peace and quiet and fresh air. Eat! And oh, have vietnamese coffee, too! Eat! =D

One more thing: The owners of Bawai's are very nice people. Bawai's is their home, so enter with utmost respect, like you are entering your own home. I assure you, you'll love it there. =) Make reservations ahead of time and pre-order your food. It's nicer that way. =)