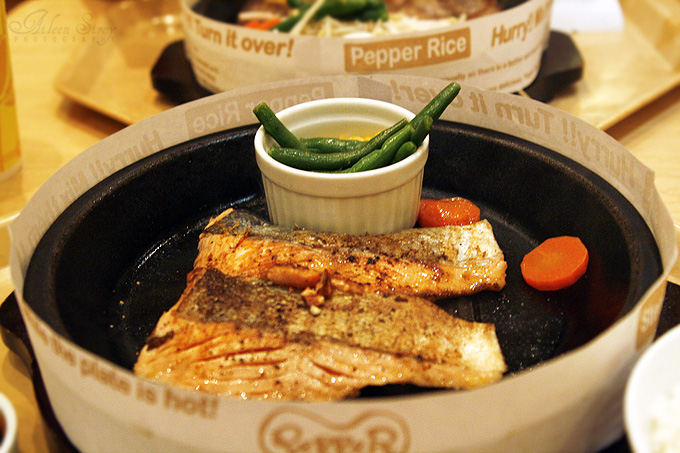 I've been meaning to write about
Pepper Lunch
since they opened in Rockwell, but I never got around to doing it. But here I am, craving for some dose of my fave Pepper Lunch dish so I decided to write this overdue post.
Growing up in a household where pepper was almost always part of many everyday dish, finding Pepper Lunch was like having a piece of home.
My all-time favorite is the Chicken Pepper Rice but I prefer mine without green onions. Instead, I always order extra corn! However you want your food in Pepper Lunch, they'd always turn out yummy.
Two other entries in the menu that I love? The Hamburger Steak and the Teriyaki Pepper Salmon! Must-try.
All Pepper Lunch branches are big and clean, and the staff are always friendly.
Price of meal sets range from P235 to P645. Might be pricey for most people, but the food is worth it!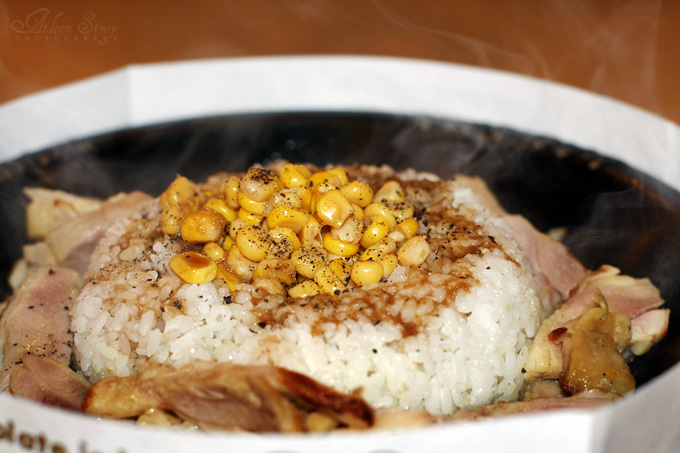 Pepper Lunch Branches

Power Plant Mall
Concours Level
Power Plant Mall
Rockwell, Makati
Tel: +63 2 895 3164
Fax: +63 2 895 6185

. . . . .

Shangri-La Plaza Mall
Garden Court Level
Shangri-la Plaza Mall
Ortigas
Tel: +63 2 634 3231
Fax: +63 2 631 6410

. . . . .

Alabang Town Center
2/F Corte de Las Palmas
Alabang
Tel : +63 2 856 7062